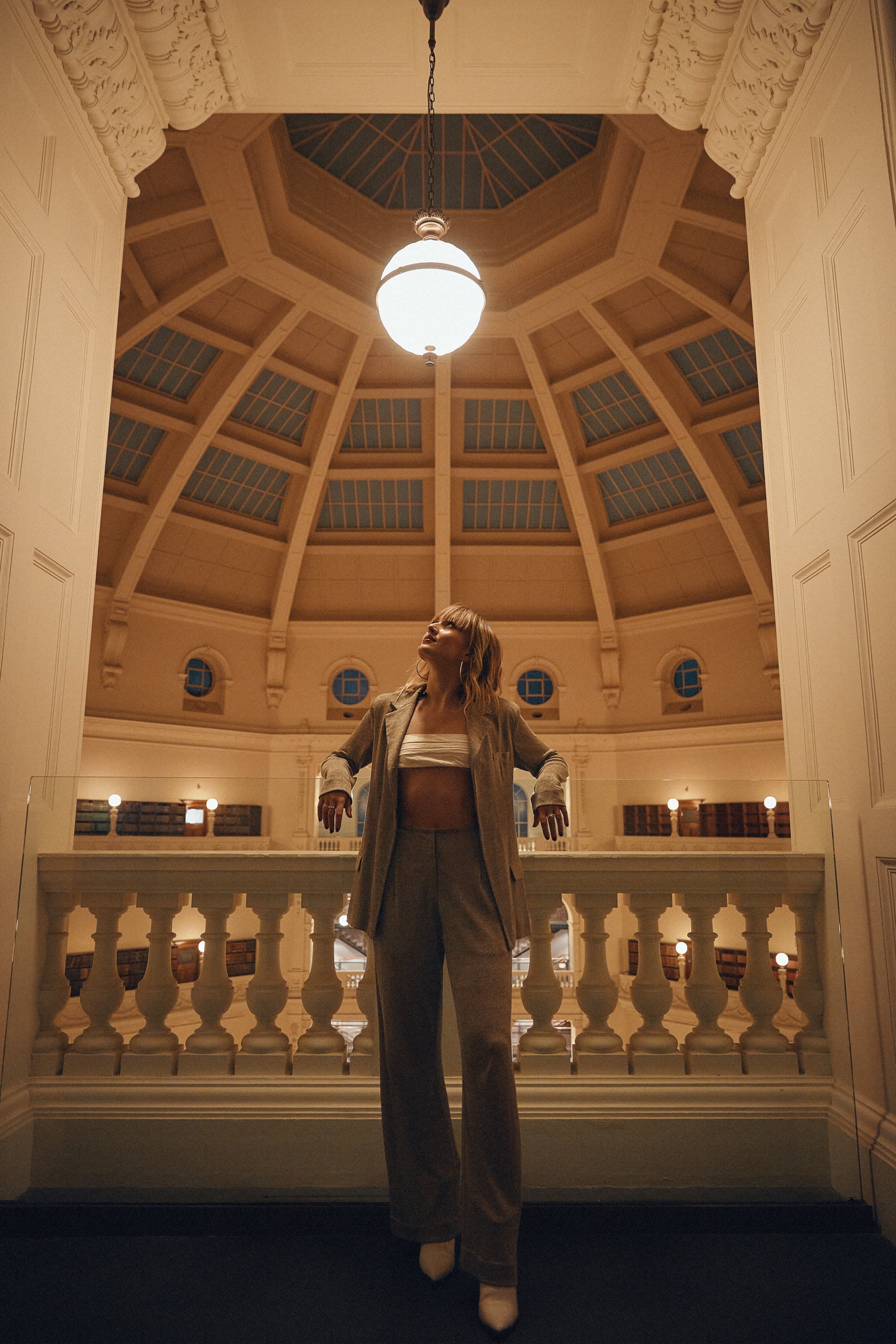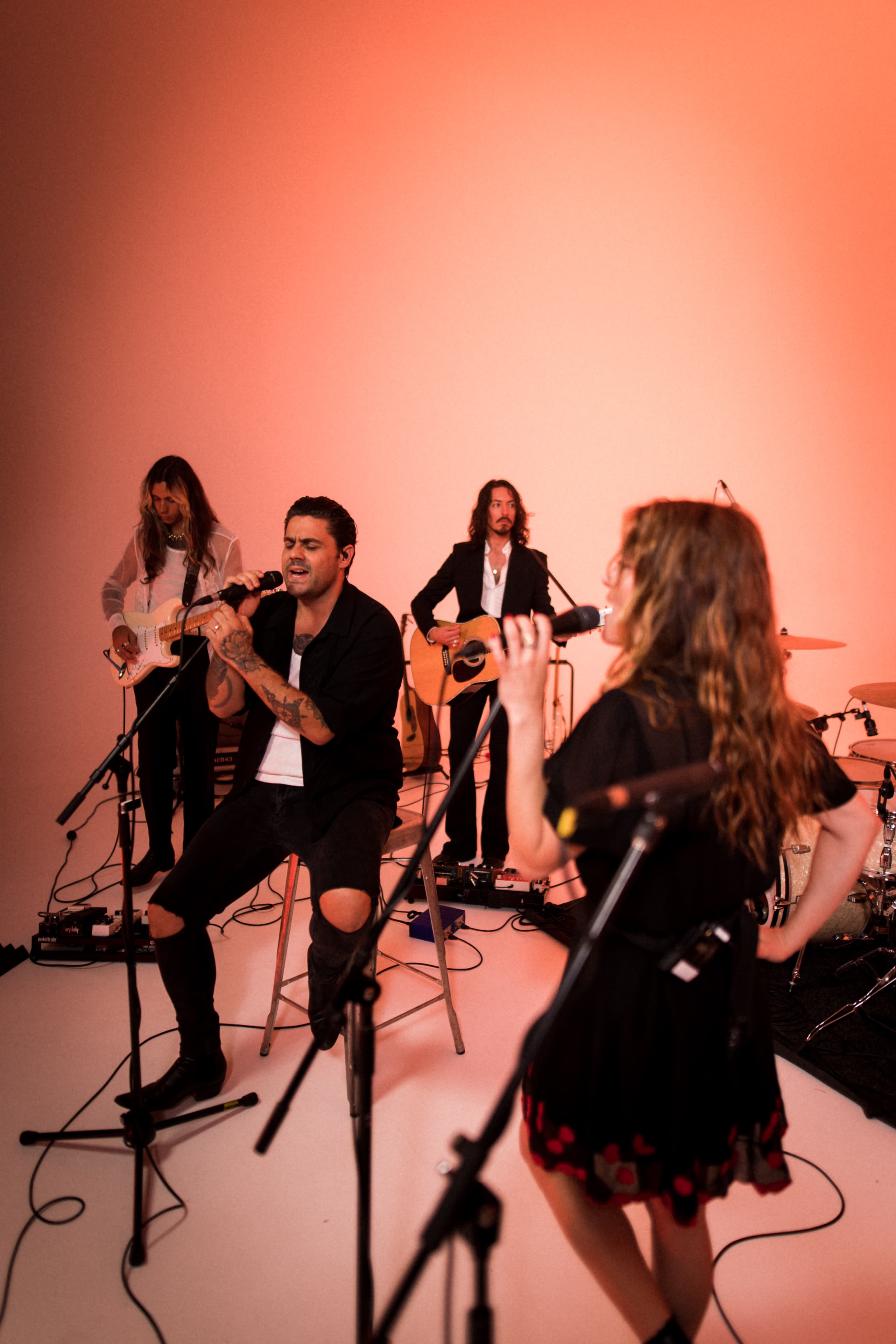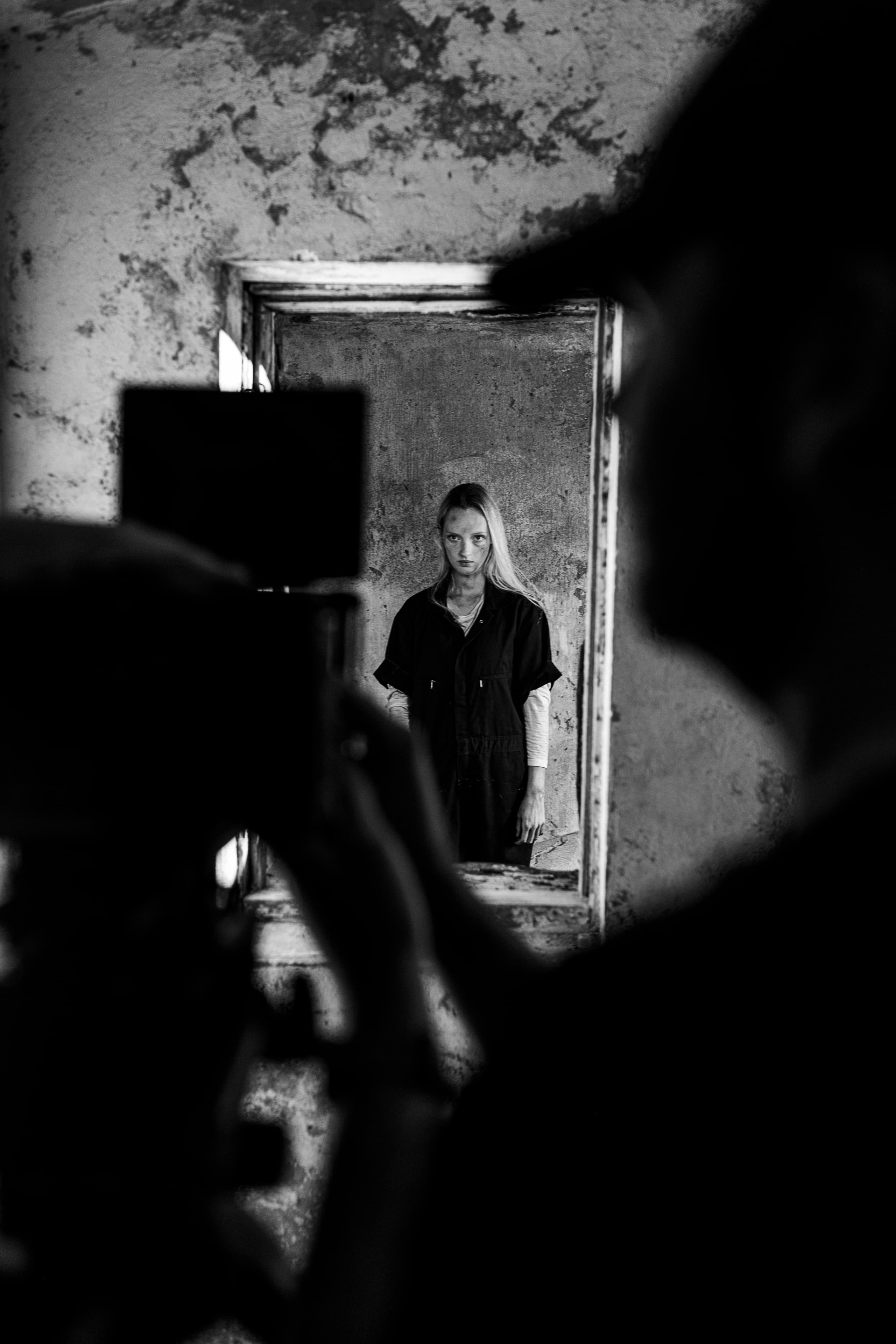 New music video work with The Rions. We produced a German Expressionist-inspired visual while The Rions' take on the roles of legendary horror villains, Dracula, Wolfman, The Invisible Man and Frankenstein.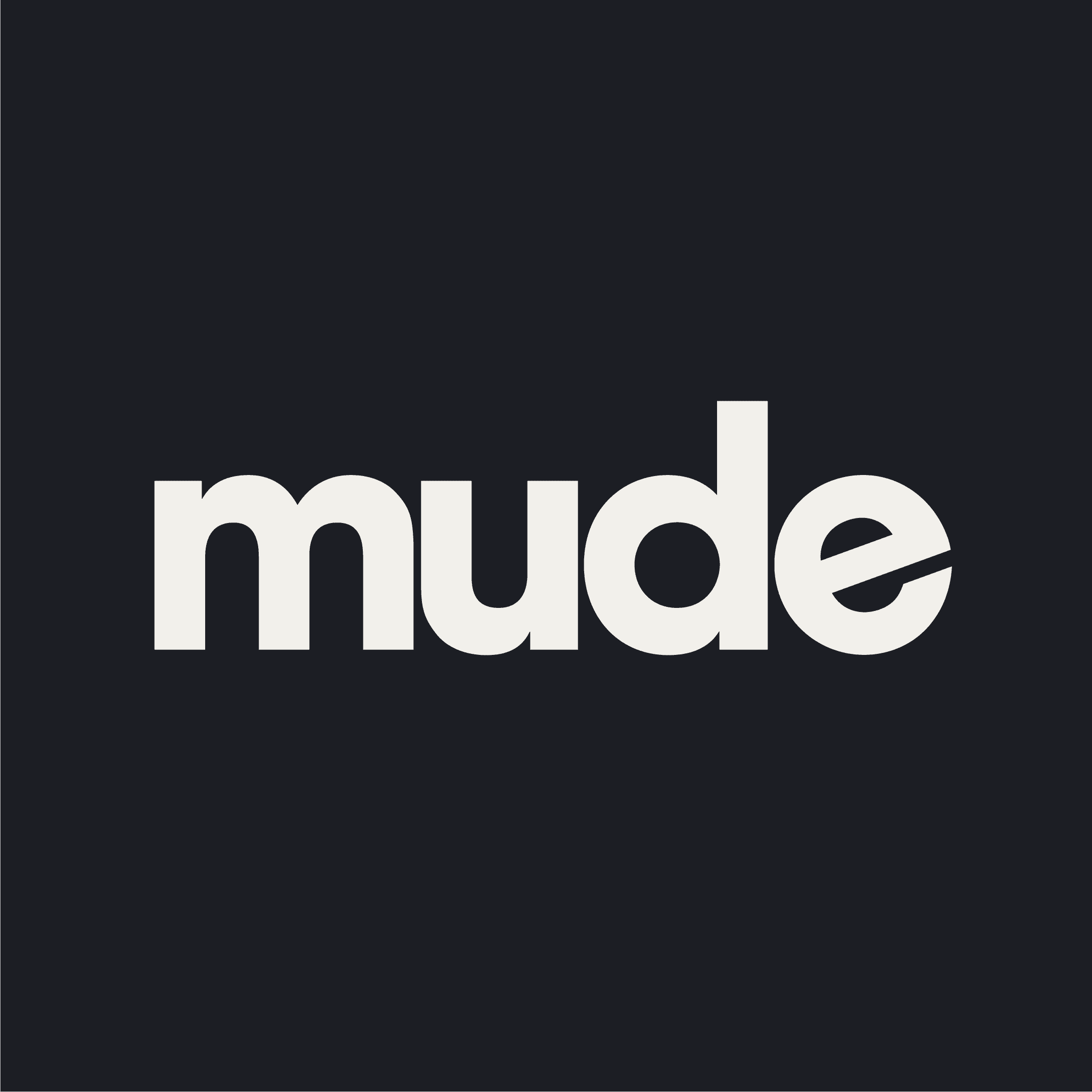 We've rebranded. After a couple of years of busy client work, we've found time to work on our (little bit neglected) Brand and bring it to a place that accurately reflects the team we are today.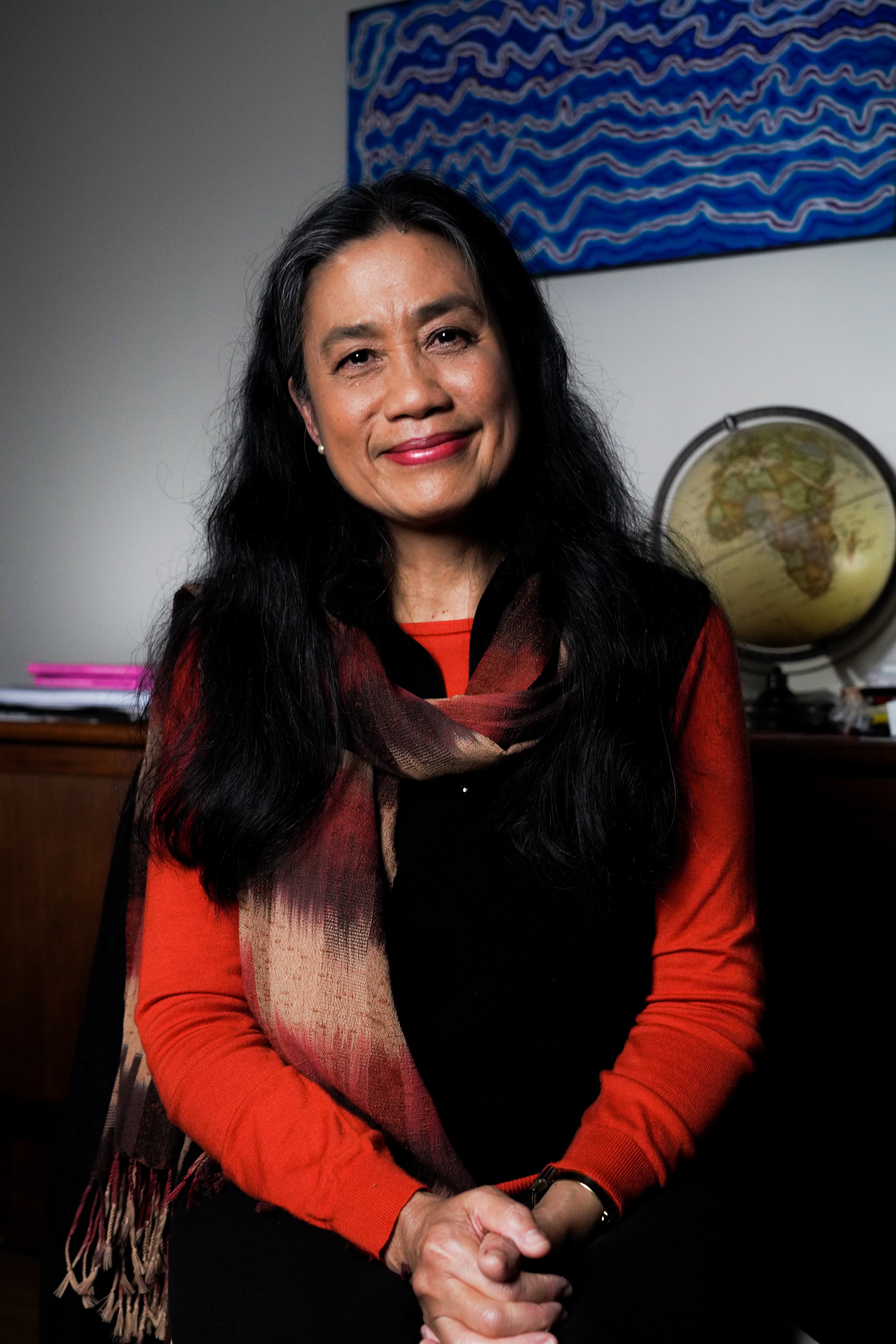 We're proud to announce a new national breast cancer campaign with BreastScreen Australia, which you can learn more about here.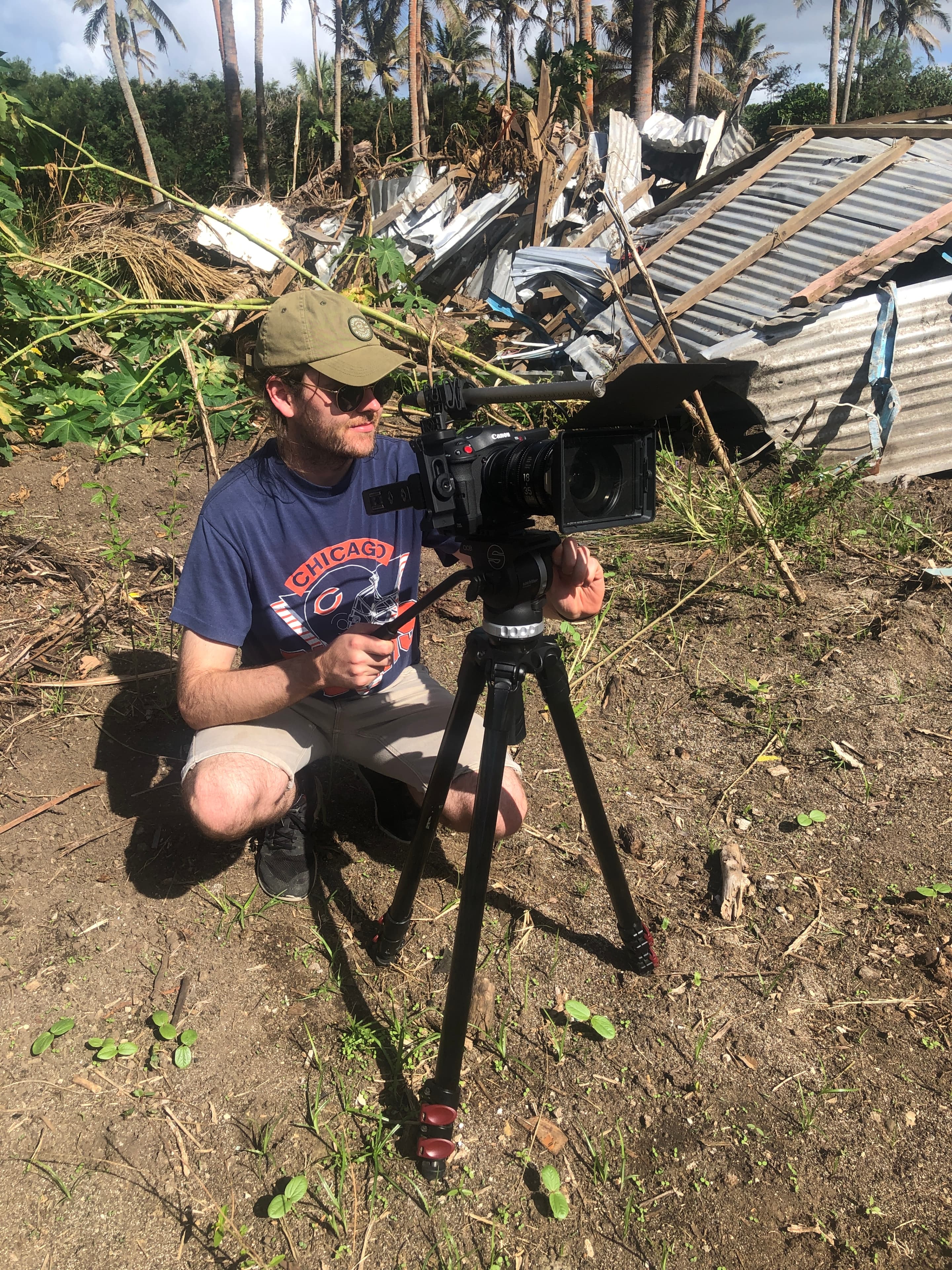 The Mude team is in Tonga filming a documentary on the Volcano/Tsunami that rocked Tonga-Tapu in early 2022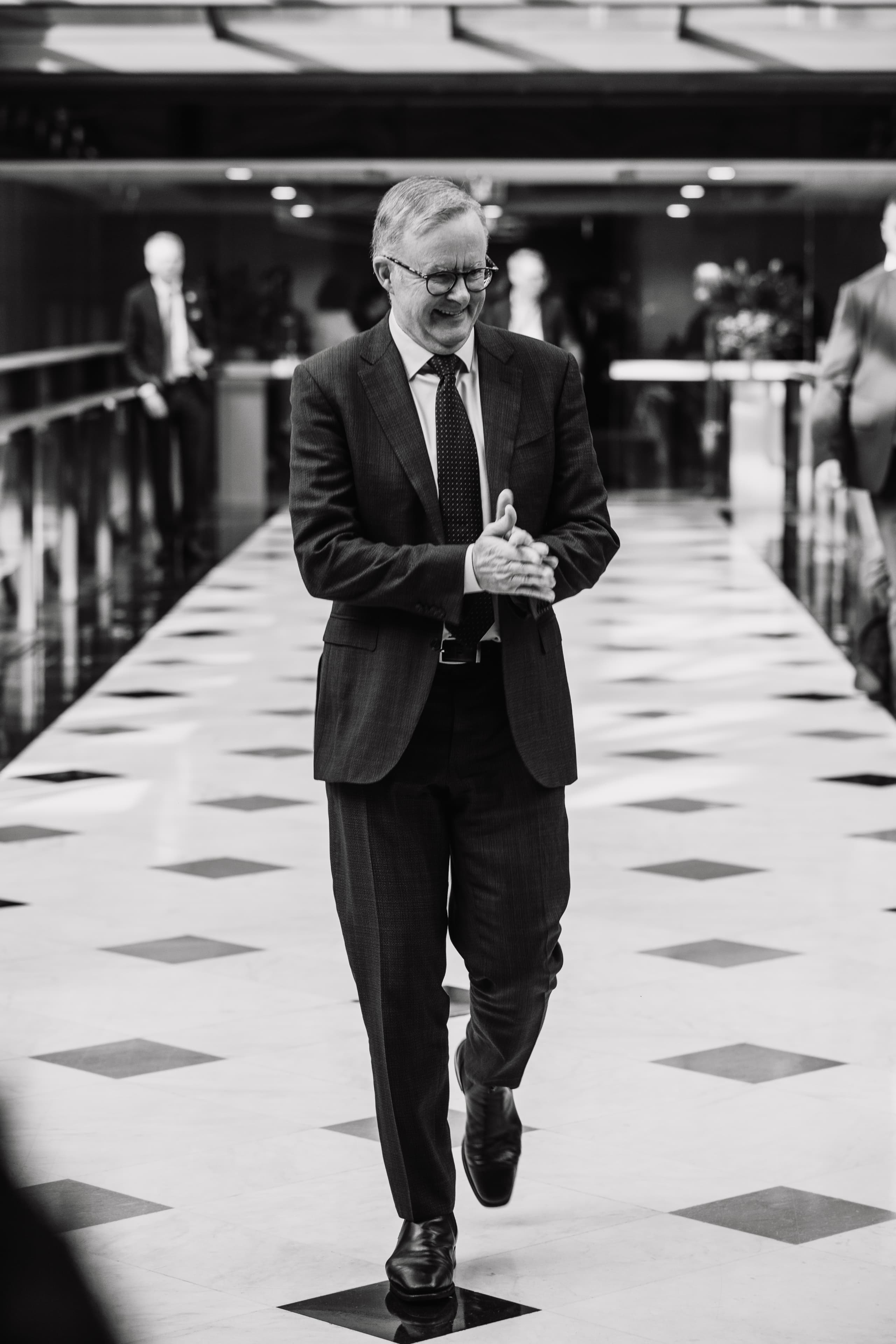 Snaps with the PM walking into The Sydney Energy Forum, and getting ready for 2 full days of live streaming and photography.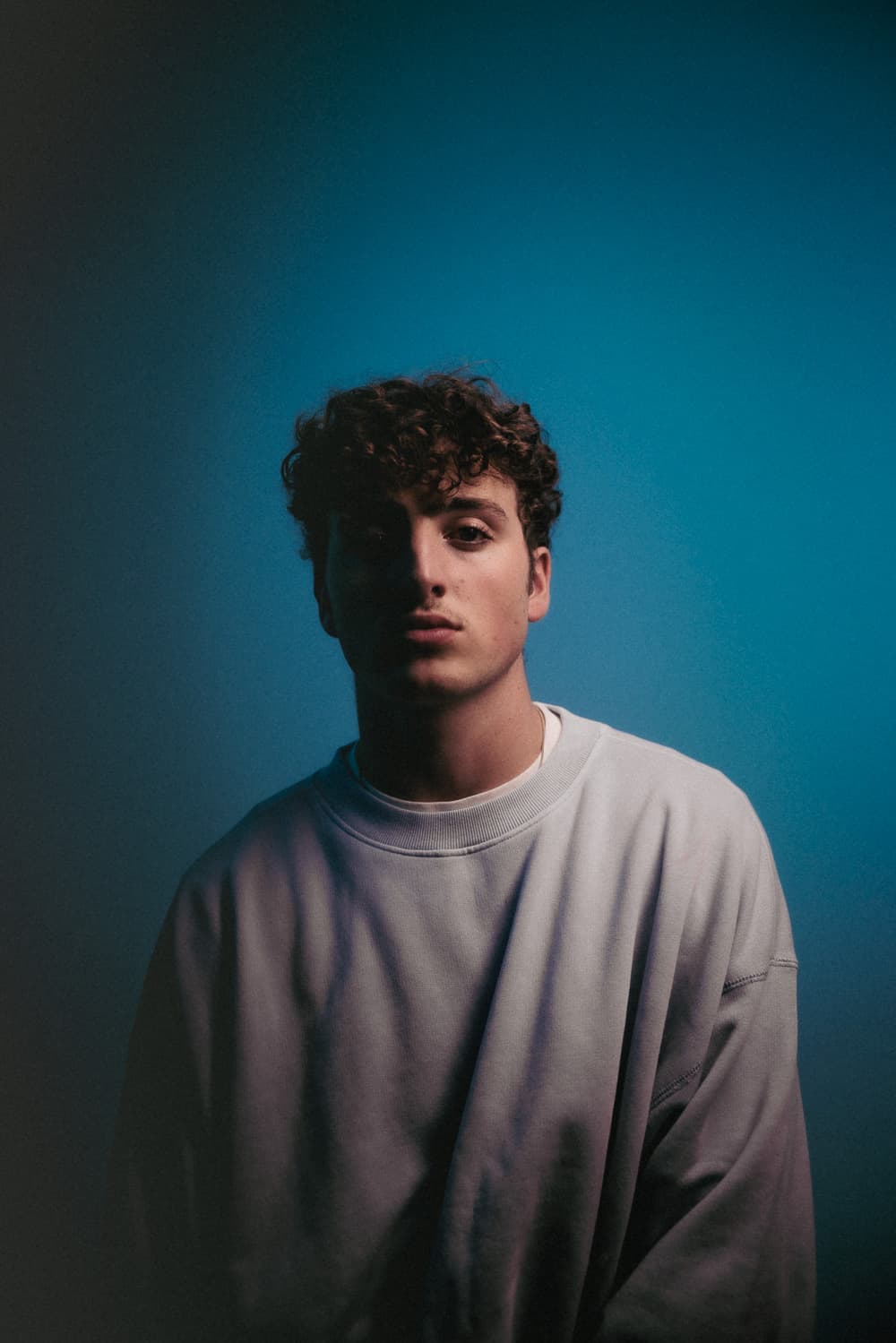 Mood on the Roof is hosting its first international act, Benson Boone – live now.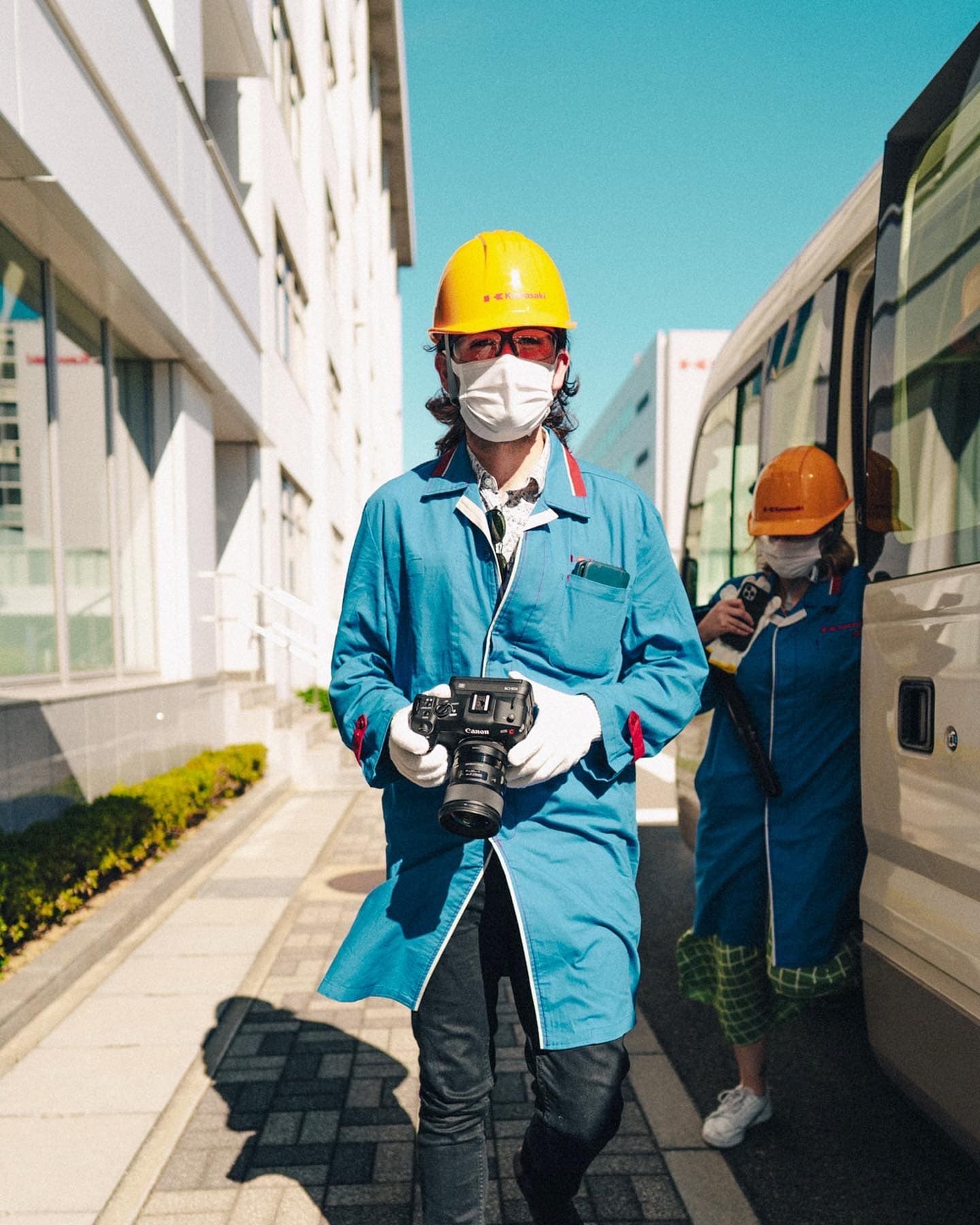 Layered up for a mid-summer shoot in Kobe, Japan with Kawasaki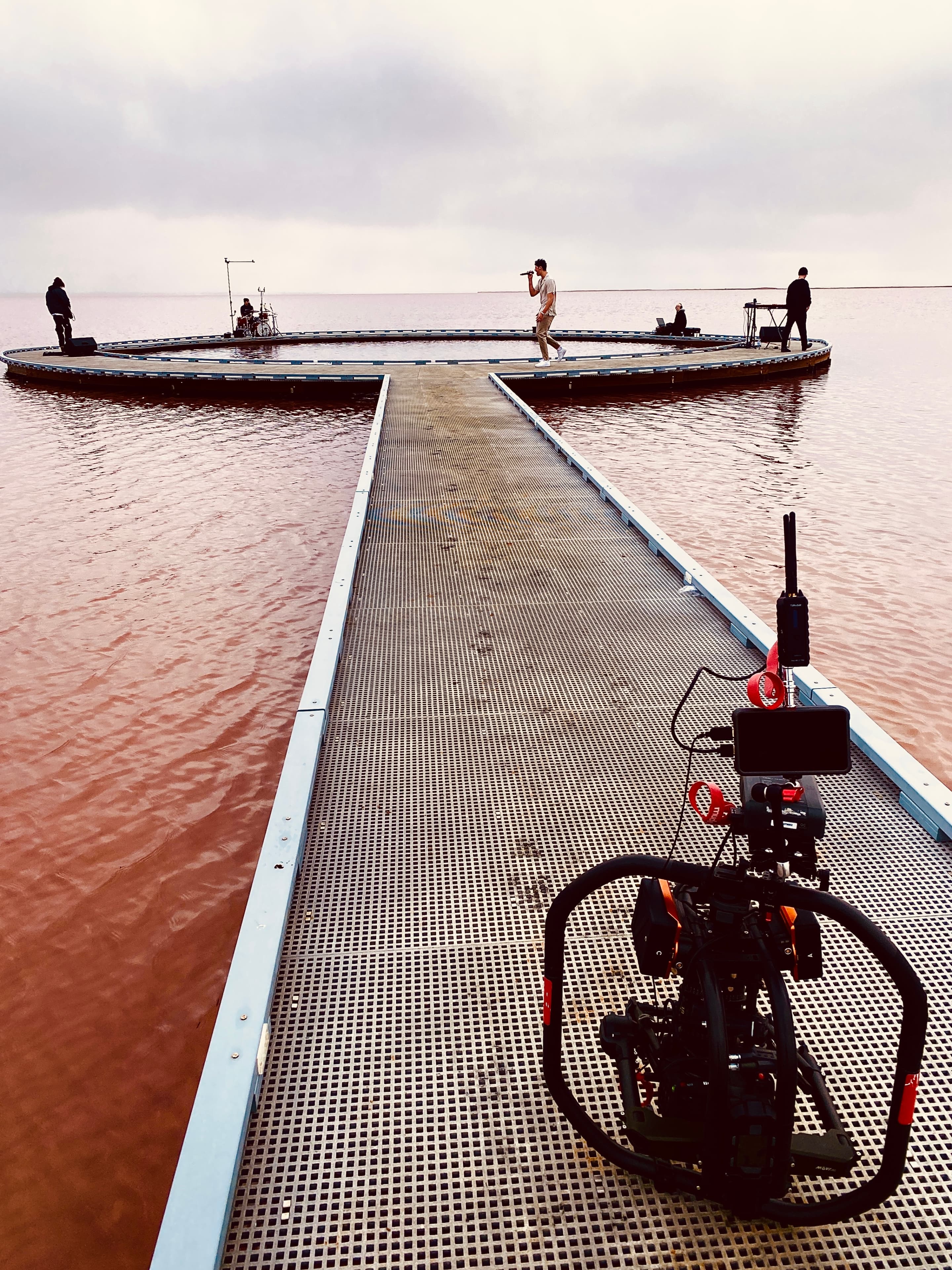 Todays office – filming in Victoria's salt lakes with Warner Music Australia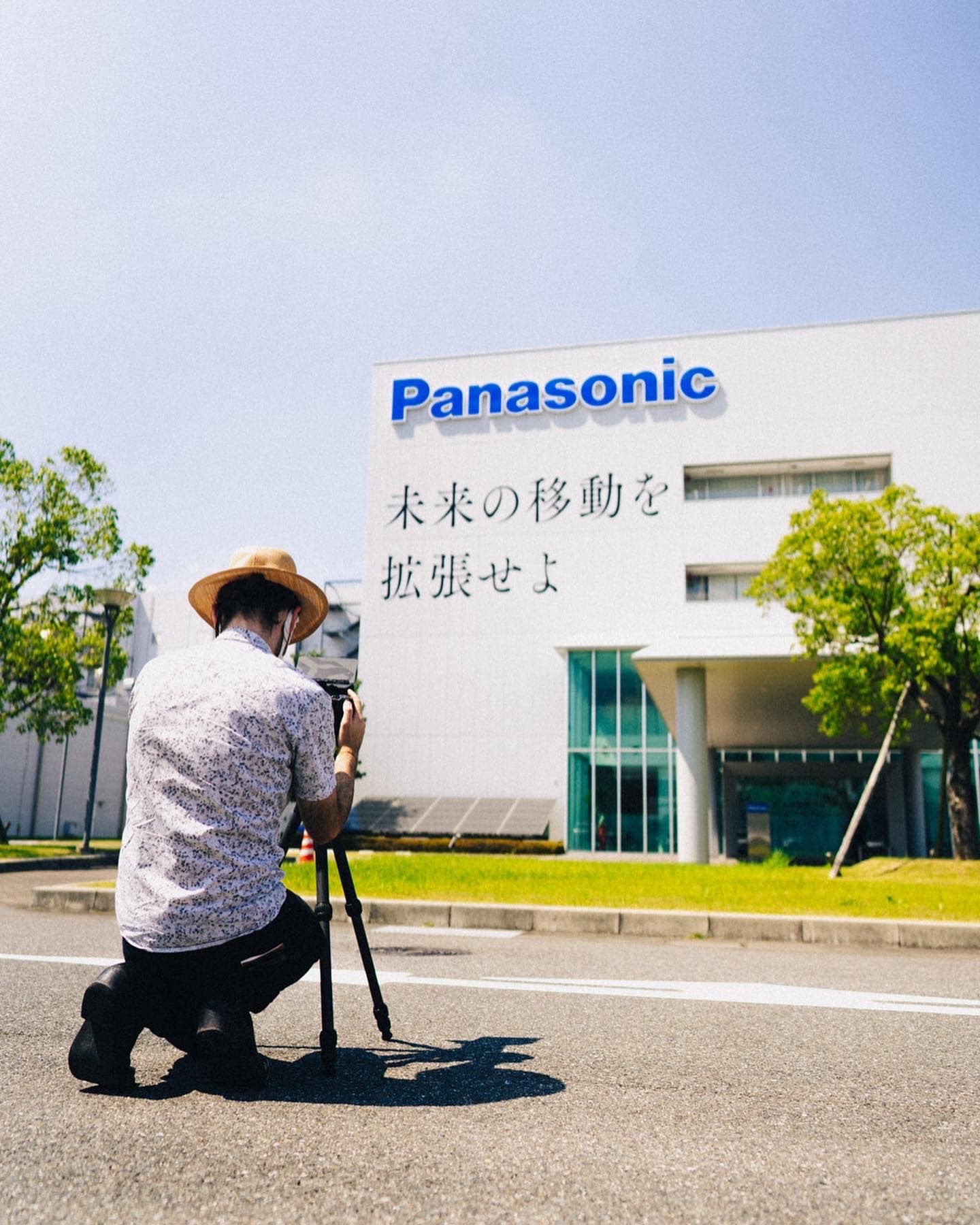 Mude is in Osaka, Japan filming interviews with Panasonic Energy CTO – Shoichiro Watanabe
Frequently Asked Questions
Get to know more about us. 
Brand is more than a capability for us. It's at the core of everything we do here at Mude. We started in Canberra as a video and music production agency in 2015, and quickly expanded our offering into all areas of strategy, brand, web, video, and marketing. We also expanded our studio to Sydney with staff in Melbourne and Brisbane too.
The projects we take on range from developing and rolling out new brands to creating bespoke videos, websites and marketing campaigns. We'll handle anything you might need to bring a successful brand, creative, or marketing project to life: brand strategy and identity, graphic design, website discovery, design, and development, creative strategy, production, animation, and editing, marketing strategy, ad creative, campaign launch, and optimisation. You can find all our services on the work + services page. We're champions for creative solutions and will also jump at the opportunity to integrate more innovative techniques such as virtual and augmented reality where appropriate.
We work with new and established organisations, Australia wide and globally, across Health, Tech, Construction, Government, Music & Entertainment, and Retail. If you're not sure if we can help you, just reach out and we can let you know if we're a good fit and set you down the right path. Unlike other agencies, we bring a holistic perspective and skillset to every project to ensure that all work is aligned with business strategy, culture, brand, users, and marketing objectives.
It's a question we hear often. There are many proficient agencies in Australia and globally, which can make it difficult to stand out when the bar is already set high.
So how do we stand out? First and foremost it's the quality of our work and the collaborative process we'll take to get you there. We'll never compromise on our approach and stay true to our 'do it once, and do it right' ethos with every job. The strategies, brands, websites, videos, and campaigns that we create are well researched, engaging, user driven, and aligned to your brand, culture, and objectives in the best way possible. 
Then, it's the people who make our shared vision a reality. We always assign a multidisciplinary team of creatives with strategy guided by our directors and overseen by our co-founders. Unlike other agencies, we bring a holistic perspective and skillset to every project to ensure that all work is aligned with business strategy, culture, brand, users, and marketing objectives. Ensuring our work is not only stunning but also drives results. 
We've invented our own way of doing things in a brand first approach that truly sets our work and client experience apart, building a collaborative workflow from project kickoff to delivery and beyond. Imagine a brand and creative powerhouse meets a strategic marketing firm – that's us.
You'll be in direct contact with our Account and Creative Directors whose role it is to understand requirements, develop strategy, brief our creative team, oversee deliverables, and guide you through our collaborative approach.
Every project begins with varying levels of discovery and strategy, where we'll work closely with all stakeholders to unpack your organisations needs, understand core audiences, objectives, timelines and more, to ensure a smooth transition into the project or creative partnership and mission success.
From there, we'll load up our project management system with briefs, tasks, deliverables, and timelines for our creative team to execute. When needed, we can give your team access to our project management system for improved communication, transparency, and speed. Blending multiple teams together seamlessly for larger or more complex projects.
If we have an ongoing creative / marketing engagement, we'll create a custom dashboard for you to view all campaigns and key data points in one location. We'll meet with you regularly to analyse performance of campaigns and what to prioritise next.
You can engage us in a range of different ways. Whether it's a once off project, a small piece of strategy, or partnering with us to transform your organisation, team culture, and brand presence through our end-to-end brand, creative, and marketing service to become the preferred brand for your audience. 
You can come to us with a clear brief to execute on or just bring your challenges and we'll work with you to define a brief and outcomes that make sense for everyone.